Covid-19 and Girl Child Education
Parental Perspectives
Keywords:
Marginalised, Vulnerability, Exclusion, Gender Equality
Abstract
This paper argues that COVID-19 lockdowns negatively affected the education of many young girls in rural Zimbabwe, particularly those who ran into teenage marriages; because they had no other alternative productive activities to occupy them during school closures. Had there been other educational activities like readily available online lessons, community clubs, access to internet and many more activities which their urban counterparts are enjoying, less numbers of child marriages could have been recorded. The paper interviewed some parents from rural areas (Gokwe and Chirumanzu), on the state of affairs and discovered that 7 in every 10 families interviewed had their teenage girl married or had unwanted pregnancies before marriage. The paper recommends that mitigation measures should be taken so that young girls are kept in school as long as possible despite quagmires like the Corona Virus Disease (COVID-19). Without sustainable programs for girls and boys in rural and urban areas, the gains yet to be achieved by all legislation promoting gender equality in education, the education Amendment Act 2020 and other intervention strategies from Non-Governmental Organisations like Campaign for Female Education (CAMFED) which are paying school fees for girls in more than 29 districts of rural Zimbabwe will go to waste. Efforts should therefore be made through a multistakeholder approach to keep girls in school against any odds.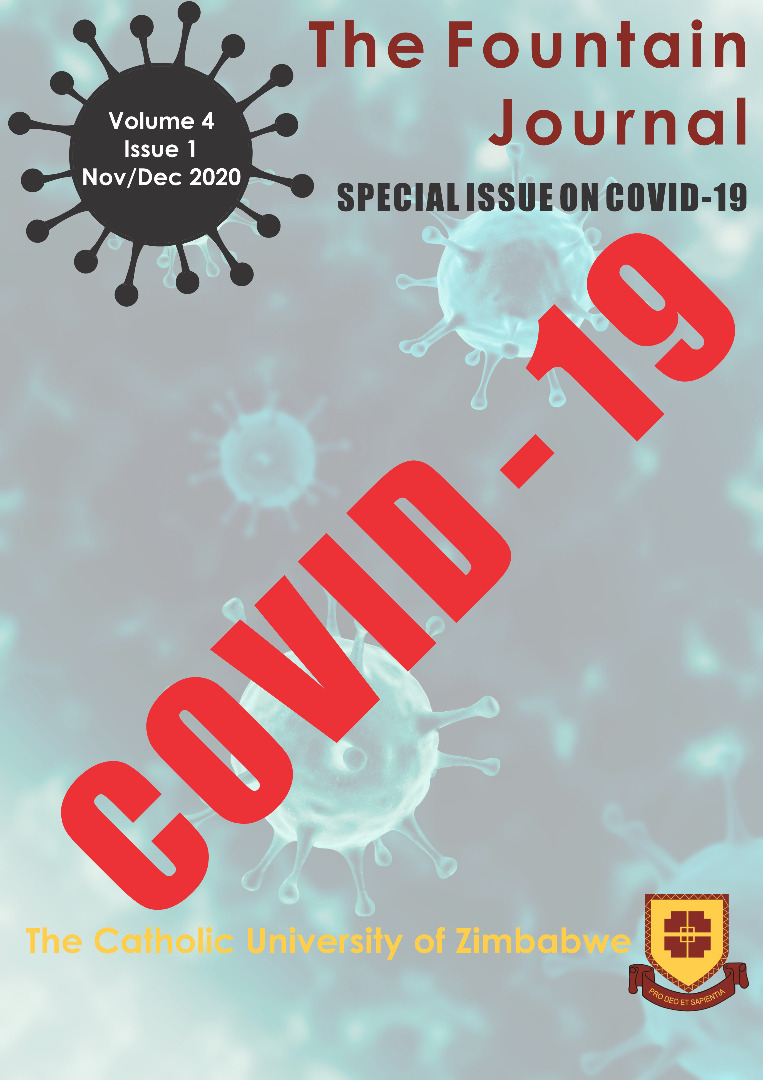 How to Cite
Musasa, T. (2020). Covid-19 and Girl Child Education. The Fountain: Journal of Interdisciplinary Studies, 4(1), 81 - 95. Retrieved from http://journals.cuz.ac.zw/index.php/fountain/article/view/191
Copyright (c) 2020 Tapiwa Musasa
This work is licensed under a Creative Commons Attribution-NonCommercial-NoDerivatives 4.0 International License.
The copyright for all articles belongs to the authors. All other copyright is held by the journal.