The Perception of Students and Lecturers on the Benefits, Opportunities and Challenges of the Use of ICT Gadgets During Lectures
Albert Mada

Catholic University of Zimbabwe
Keywords:
teaching, learning, ICT gadgets, lecturer, lecture room
Abstract
Technology has set a very diverse platform for teaching and learning for lecturers and students. We might not be able, like we could in the past, tell anymore who teaches who or who learns from whom. Information Communication Technologies (ICT) gadgets now imported in the lecture rooms/theatres, have somewhat changed the texture of teaching and learning. In a university like the Catholic University of Zimbabwe (CUZ), where students and lecturers are encouraged to bring with them their ICT gadgets and where internet floats freely and unlimited all over campus through the courtesy of WIFI, so many concerns ensue. One stands to benefit from such a study on issues of multi-tasking, attention, concentration, focus on defined activities and the whole engagement of teaching and learning. This study focused on the perception of students and lecturers on the benefit, opportunities and challenges brought by the use of ICT gadgets in the lecture room for teaching and learning by students and lecturers. The research was conducted at CUZ campuses. A quantitative and qualitative paradigm guided the study. The research population was made up of two distinctive groups, that is, lecturers and students. The sample of participants comprised 64 students and 30 lecturers. Participants were selected using a random stratified sampling taken from three faculties. The questionnaire with a Likert Scale and a semi- structured interview schedule were used to gather data for this study and the analysis was done using the Statistical Package for Social Sciences (SPSS) Ver.23.0.0. Descriptive statistics were used while qualitative data was thematically interpreted. The key results of the study indicated that ICTs promoted 'edutainment' during lectures and there is a lack of integration of ICTs gadgets use during teaching and learning, among others. This study concluded that CUZ should aim to promote responsible ICTs usage during lectures, ensuring that each lecture progression stage, as much as is feasible, infuses usage of such gadgets. There is also need for a policy framework on the operation and usage of ICTs gadgets during lectures. It was therefore recommended that CUZ comes up with strategies of combining and infusing curriculum with ICTs and show how the integration will improve teaching and learning. It is also recommended that CUZ embraces the inevitable transformation brought about by ICTs in lecture rooms.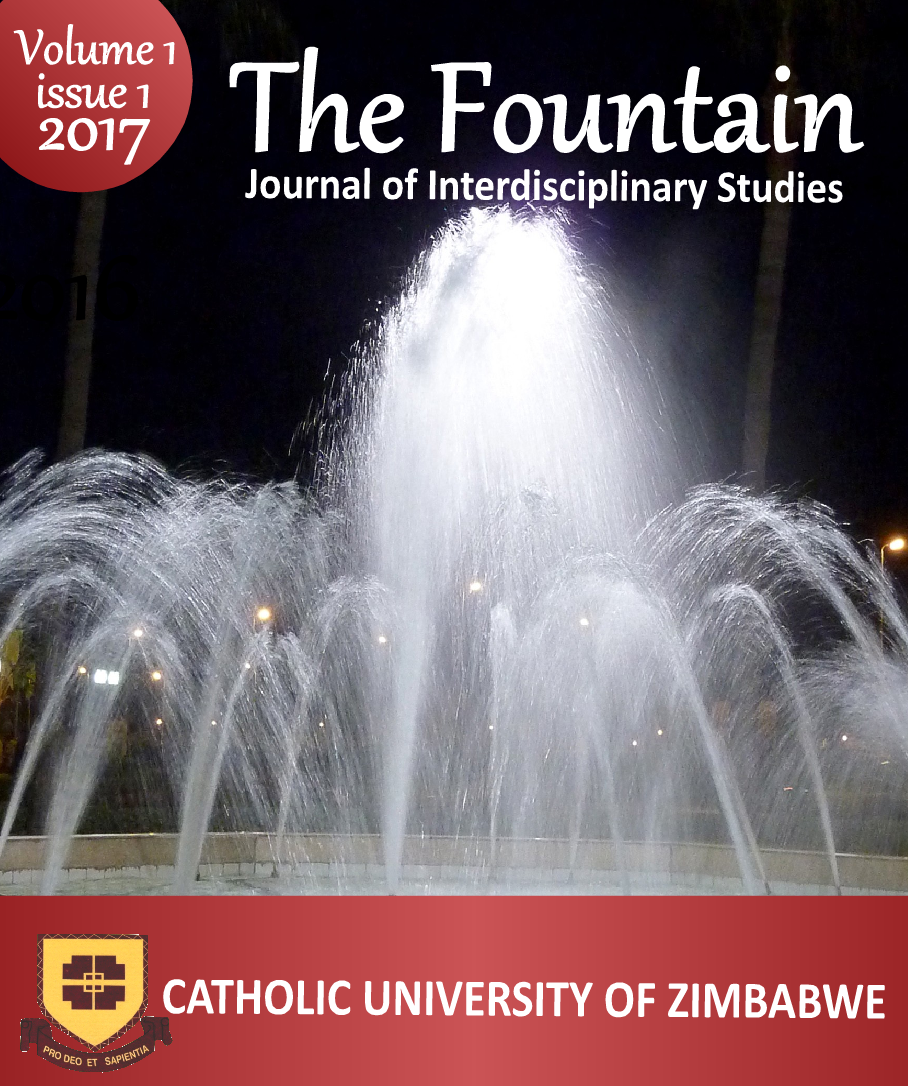 How to Cite
Mada, A. (2017). The Perception of Students and Lecturers on the Benefits, Opportunities and Challenges of the Use of ICT Gadgets During Lectures. The Fountain: Journal of Interdisciplinary Studies, 1(1), 108-132. Retrieved from http://journals.cuz.ac.zw/index.php/fountain/article/view/38
Copyright (c) 2017 Albert Mada
This work is licensed under a Creative Commons Attribution-NonCommercial-NoDerivatives 4.0 International License.
The copyright for all articles belongs to the authors. All other copyright is held by the journal.