All Colonialists Are Bad, But Some Colonialists Are Worse Than Others
Representations of the Colonial Experience in Selected Colonial and Post-Colonial Literary Texts
Mahajana Lunga

Catholic University of Zimbabwe
Abstract
The colonisation of Africa by some European nations goes back to the Berlin Conference of 1884-5, when "the scramble for Africa" was officially launched under the Chairmanship of the German Chancellor, Otto von Bismarck. These Europeans – "fourteen states (including Turkey) and the USA sent representatives" (Stokes 1984: 29) – decided amongst themselves how Africa would be parcelled out into colonies. Africans were not present at that conference. This was being done "to promote the civilisation and commerce of Africa, and for other humanitarian purposes," (Knappert and Pearson, 1976: 179; Asante 2015: 194-197). In reality, Europeans had long been plundering Africa since the 1500s for slaves, ivory, timber and minerals. Indeed, colonial literature even defends slavery on the grounds that the immorality and degradation of Africans could only be ended through the Africans' contact with their European masters (Irele 2009: 210). Rider Haggard, John Buchan and Robert Ruark are only three examples of defenders of the slave trade and colonisation that immediately come to mind. Using a post-colonial literary theoretical approach, whose main objective is to bring to light, in literary texts, the implications of colonial domination (Walder 1998: 3), this paper argues that as much as the colonial experience was diabolical wherever it was experienced in Africa, British colonisation differed from that of its German and Afrikaner partners in crime. After analysing canonical texts such as Things Fall Apart and Arrow of God, depicting British colonialism in Nigeria, and others from the former German and Afrikaner colony of South West Africa, the paper concludes by suggesting that British colonialism was less harsh than its German-Afrikaner counterparts. The article further recommends that both colonial and post- colonial literary texts should form a compulsory component of syllabi at schools, colleges and universities in Africa. This is one way of ensuring that we never forget our past, as we grapple with the present, and as we plan for the future (Rodney 1972: 7).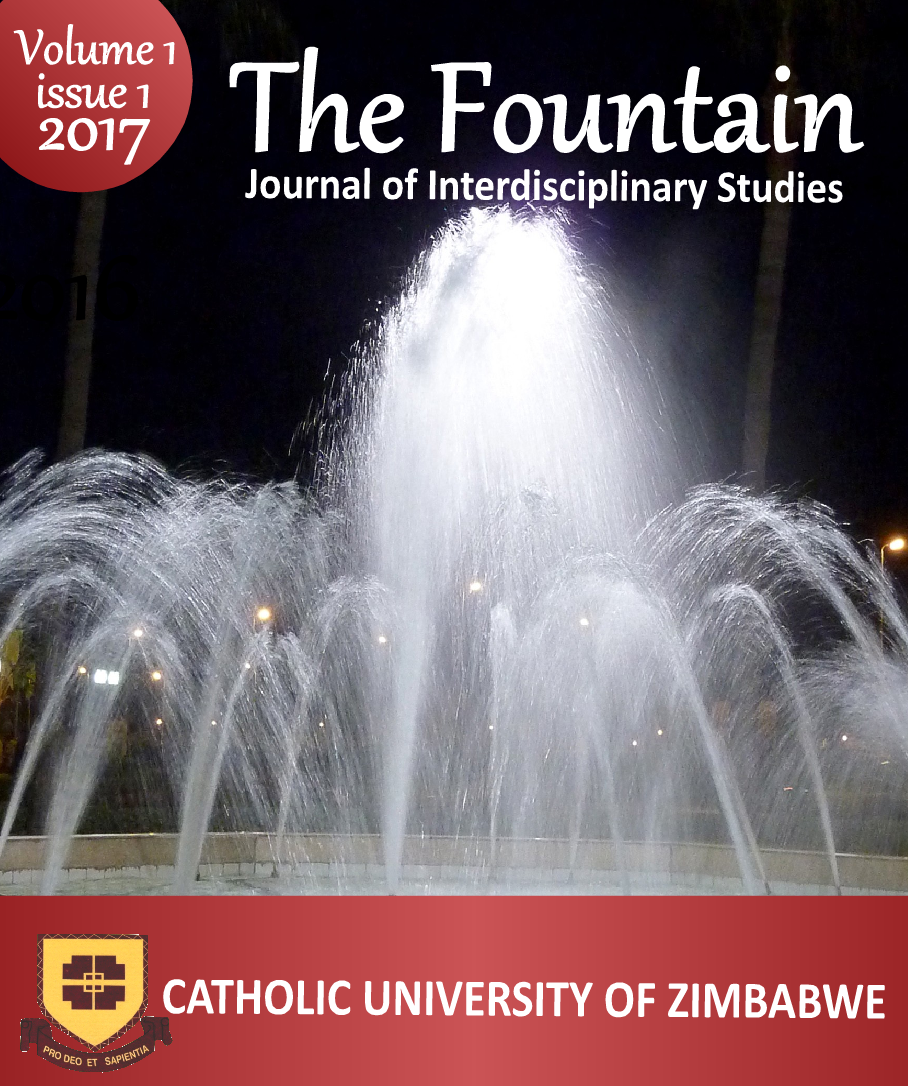 How to Cite
LUNGA, Mahajana. All Colonialists Are Bad, But Some Colonialists Are Worse Than Others.
The Fountain: Journal of Interdisciplinary Studies
, [S.l.], v. 1, n. 1, p. 63-76, june 2017. ISSN 2520-453X. Available at: <
http://journals.cuz.ac.zw/index.php/fountain/article/view/36
>. Date accessed: 23 june 2018.
This work is licensed under a Creative Commons Attribution-NonCommercial-NoDerivatives 4.0 International License.
The copyright for all articles belongs to the authors. All other copyright is held by the journal.