Moving Trends in Peace and Conflict Studies
The Nexus between Religion and Peace Building
Tinashe Rukuni

Durban University of Technology

Noel Kansiime

Durban University of Technology

Wilkister Milimu

Durban University of Technology
Keywords:
religion, peace-building, conflicts, intervention strategy, nexus
Abstract
In moving abreast with the global trends in the field of peace and conflict resolution, religious practitioners are found at every level of the peace-building processes. The role of religion in the modern era cannot be underestimated since it has remained a resilient force in society. Religion transcends geographical boundaries that can be used to reach a majority of its followers, it teaches peace and love, even when the condition seems horrendous. The motivational factor for writing this paper emanated from the realization of the continuous surge in religious movements linked with acts of extremism and the many series of conflicts. This is a qualitative study based on the analysis of the available literature on religion and peace building. The overarching question was: What is the nexus between religion and peace- building? It was found out that despite religious extremism, including the extremism that courts war and conflict, religion remains key in peace-building. We recommend the need for tolerance, religious pluralism and strong partnership between religion and peace-building initiatives.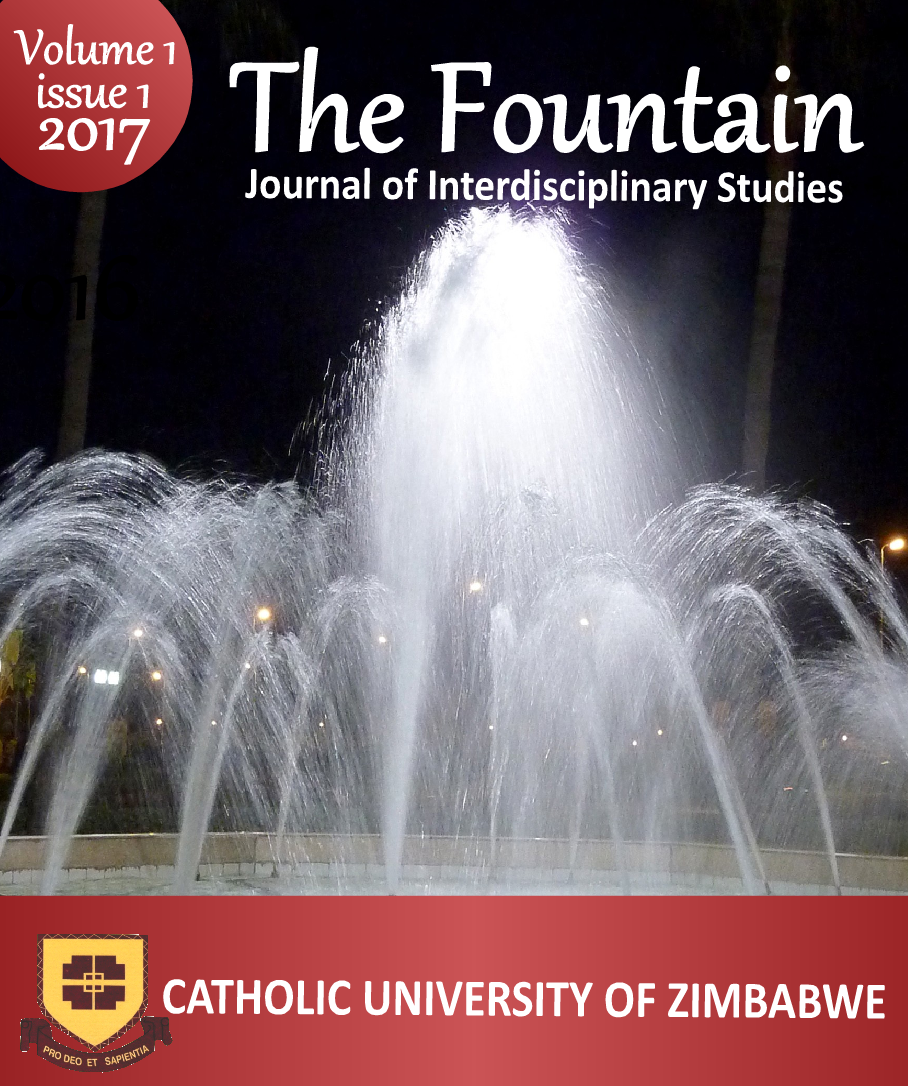 How to Cite
Rukuni, T., Kansiime, N., & Milimu, W. (2017). Moving Trends in Peace and Conflict Studies. The Fountain: Journal of Interdisciplinary Studies, 1(1), 47-62. Retrieved from http://journals.cuz.ac.zw/index.php/fountain/article/view/35
Copyright (c) 2017 Tinashe Rukuni, Noel Kansiime, Wilkister Milimu
This work is licensed under a Creative Commons Attribution-NonCommercial-NoDerivatives 4.0 International License.
The copyright for all articles belongs to the authors. All other copyright is held by the journal.