Implications of Covid 19 on the Food Systems and Food Aid.
Keywords:
COVID 19, food systems, food aid, food security
Abstract
The World was facing some challenges in the food systems before the advent of COVID 19. Some of the serious challenges include climate change and some economic instabilities in various countries. These challenges have resulted in some countries facing food crisis that requires food aid. COVID 19 has increased the number of the vulnerable population thereby increasing the number of people in need of food aid. COVID 19 related disruptions of the food systems and food donations have been faced in various parts of the world. COVID 19 has exacerbated food insecurity due to the disruptions of the food systems. The COVID 19 response measures are also negatively affecting the current food systems. This paper explores the current and future implications of COVID 19 on the food systems and food aid. The paper analyses the available literature on food security and COVID 19. The effect of COVID 19 on food security is likely to extend into the post COVID 19 period. The article concludes by saying that COVID 19 has negatively influenced every element of the food system and food aid activities. There is a need for the development of a resilient food system that withstands the current shocks and possible future shocks.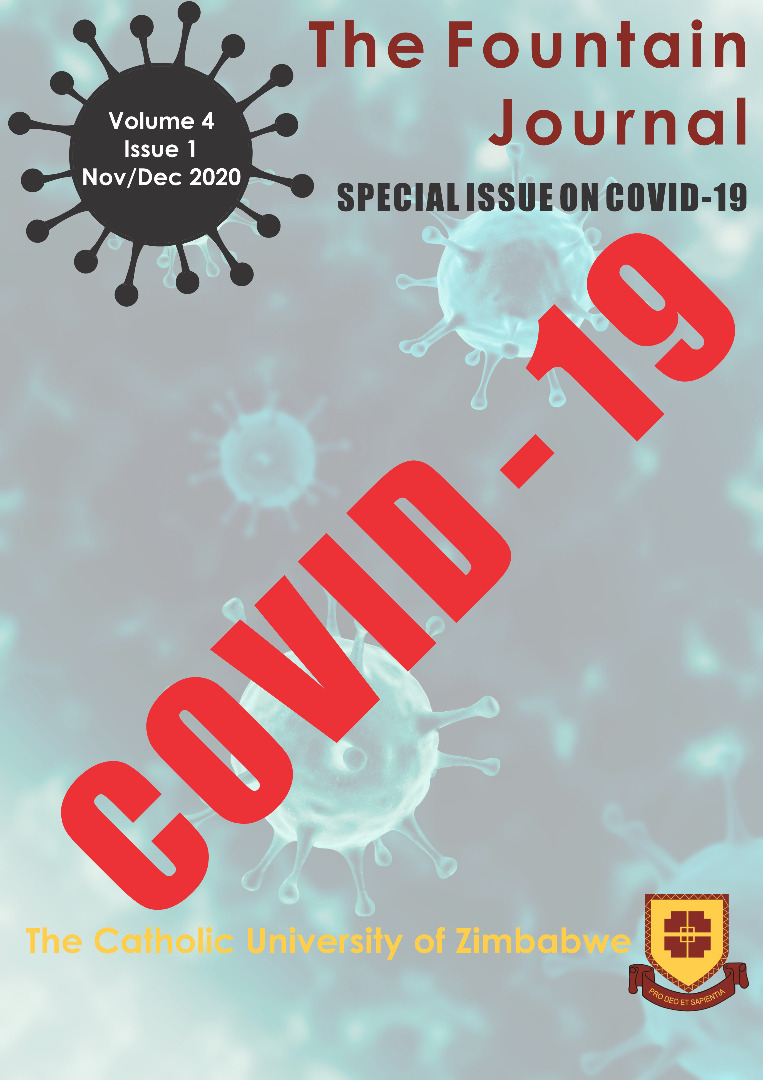 How to Cite
Kutyauripo, I. (2020). Implications of Covid 19 on the Food Systems and Food Aid. The Fountain: Journal of Interdisciplinary Studies, 4(1), 151-165. Retrieved from http://journals.cuz.ac.zw/index.php/fountain/article/view/204
Copyright (c) 2020 Innocent Kutyauripo
This work is licensed under a Creative Commons Attribution-NonCommercial-NoDerivatives 4.0 International License.
The copyright for all articles belongs to the authors. All other copyright is held by the journal.