The Socio-Economic Impact of Coronavirus Pandemic on The Working Population in Harare, Zimbabwe
Frank Chikhata

Precious Chikhata
Keywords:
coronavirus pandemic, socio-economic impact, working populace
Abstract
The research aimed to assess the socio-economic impact of the coronavirus pandemic on the working populace in Harare, Zimbabwe. The study followed a descriptive cross-sectional research design. A simple random sampling technique was used to select the study respondents who were adult formally employed people. Simple random sampling technique was deemed appropriate for the research as it ensured that there was representativeness of the target population. Data was collected from randomly selected respondents through a selfadministered structured questionnaire which was designed using google form. The questionnaire link was sent to the respondents using either emails or WhatsApp. Data was analysed using a Statistical Package for Social Scientists (SPSS). Data analysis revealed that there was socioeconomic impact of the coronavirus pandemic on the working populace such as increase in household expenses, and negative impact on the mental wellbeing of the respondents. Additionally, the findings showed that working from home during the lockdowns was difficult due to disruptions. Fear of losing jobs was cited as one of the other effects of the pandemic and in the event of one losing their jobs most respondents did not have a sustainable income to take care of their families. These findings showed that there is need for the fiscal resources to be used to offer direct support to affected individuals and businesses in order to protect the productive capacity that will be needed to revive the economy when the coronavirus crisis ends. There is also a need to consider providing a sustained social safety nets for everyone during the pandemic using appropriate social and economic policies.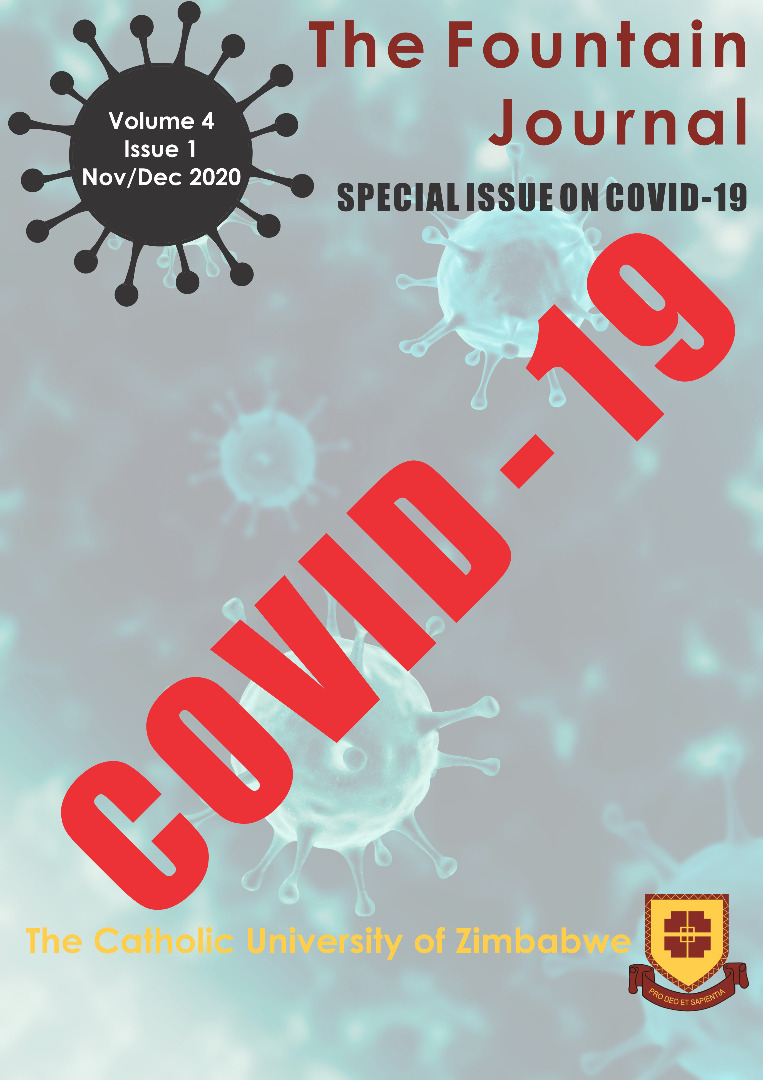 How to Cite
Chikhata, F., & Chikhata, P. (2020). The Socio-Economic Impact of Coronavirus Pandemic on The Working Population in Harare, Zimbabwe. The Fountain: Journal of Interdisciplinary Studies, 4(1), 96 - 109. Retrieved from http://journals.cuz.ac.zw/index.php/fountain/article/view/192
Copyright (c) 2020 Frank Chikhata, Precious Chikhata
This work is licensed under a Creative Commons Attribution-NonCommercial-NoDerivatives 4.0 International License.
The copyright for all articles belongs to the authors. All other copyright is held by the journal.