Insights on Teaching during a Pandemic
the Case of the Professional Communication Skills Course at One University in Zimbabwe
Nomalanga Mpofu Hamadziripi

Ketiwe Zendah
Keywords:
Teaching, Insights, Covid-19, Pandemic
Abstract
As suggested in the title, this is a conceptual paper that discusses the issues on teaching and assisting students to learn during the novel COVID-19 pandemic. The COVID-19 pandemic is not only a health issue, but it is also a social and economic phenomenon. This paper seeks to interrogate how the COVID-19 pandemic has impacted teaching and learning in one university in Zimbabwe. The COVID-19 pandemic and its ramifications caught the global community unawares, including the higher education community which had to quickly shift from face-to-face lectures to online teaching and learning by an unprepared faculty and to an equally unprepared student body. The pandemic, therefore, ushered in a new 'normal' where lecturers and students are required to adapt to online teaching and learning using different platforms as dictated by the available resources. The paper will reflect on the challenges and opportunities for online teaching and learning in the university during the COVID-19 era and beyond the pandemic. The COVID-19 pandemic is a new phenomenon which is still unfolding and hence no firm conclusions can be made yet. The methods that were employed in this paper are insights by the researchers who are the lecturers of the Professional Communication Skills course, which is a university-wide course. This paper is relevant insofar as it will provide evidence-based information on the disruptions to teaching and learning caused by the pandemic which will be useful for informing future strategies and measures for online teaching and learning.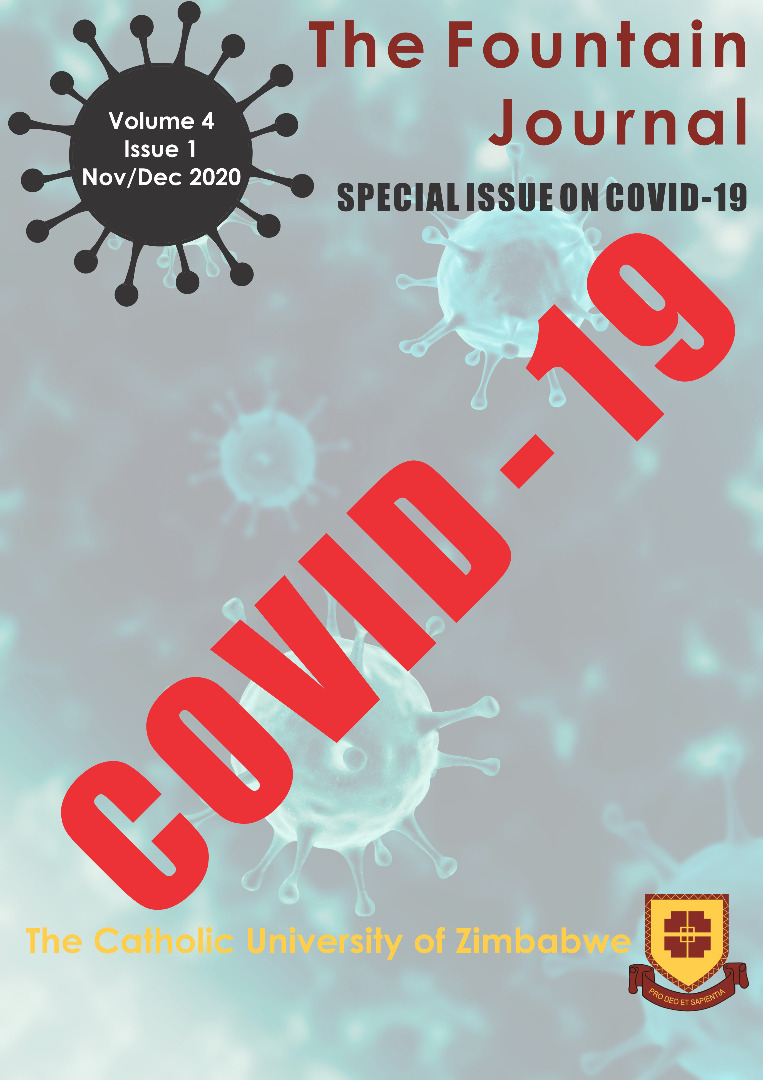 How to Cite
Hamadziripi, N., & Zendah, K. (2020). Insights on Teaching during a Pandemic. The Fountain: Journal of Interdisciplinary Studies, 4(1), 45 - 59. Retrieved from http://journals.cuz.ac.zw/index.php/fountain/article/view/187
Copyright (c) 2020 Nomalanga Mpofu Hamadziripi, Ketiwe Zendah
This work is licensed under a Creative Commons Attribution-NonCommercial-NoDerivatives 4.0 International License.
The copyright for all articles belongs to the authors. All other copyright is held by the journal.