Media Coverage and Human Rights in Zimbabwe in the Context Of The Covid-19 Pandemic
Keywords:
Covid-19, democracy, health communication, human rights, media
Abstract
The media are central institutions in any democratic society. They inform and educate citizens about political and socio-economic issues. The media further provide citizens with information they need to make informed decisions. As powerful institutions, they promote human rights by creating public forums where different views in a democratic society can be expressed. Informed by the agenda-setting and social responsibility theories, this paper analyses the extent and nature of media coverage regarding human rights in Zimbabwe in the context of the covid-19 pandemic. Utilising the qualitative research methodology, the paper scrutinised how The Standard Newspaper reported about Covid-19 and human rights-related issues for a period of one month after President Emmerson Mnangagwa declared a 21-day national lockdown on 30 March 2020. The paper concluded that the newspaper responded quickly in its coverage regarding human rights in the context of the unfolding pandemic. However, although most of the stories were informative, they were not educative since they were event-based and single sourced. This paper suggested that The Standard should use more comments and analysis and multiple sources to give diversity and weight to human rights issues covered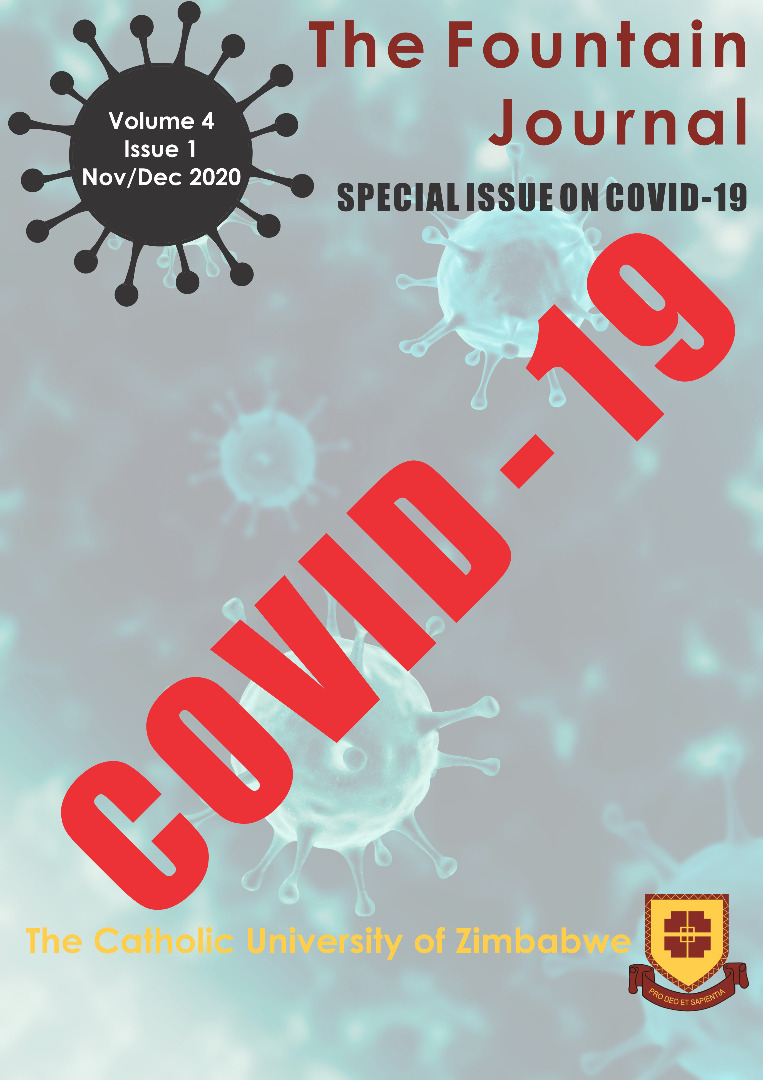 How to Cite
Sauti, L. (2020). Media Coverage and Human Rights in Zimbabwe in the Context Of The Covid-19 Pandemic. The Fountain: Journal of Interdisciplinary Studies, 4(1), 24 - 44. Retrieved from http://journals.cuz.ac.zw/index.php/fountain/article/view/185
Copyright (c) 2020 Lazarus Sauti
This work is licensed under a Creative Commons Attribution-NonCommercial-NoDerivatives 4.0 International License.
The copyright for all articles belongs to the authors. All other copyright is held by the journal.