Gendered impacts of Climate Change in Africa
The case of Cyclone Idai, Chimanimani, Zimbabwe, March 2019.
Leonard Chitongo

Jacob Tagarirofa

Bernard Chazovachii

Timothy Marango
Keywords:
Climate change, displacement, vulnerability, feminism
Abstract
This paper seeks to discuss the nexus between climate change and social relations in Africa using a case study approach of Cyclone Idai in Chimanimani district, Zimbabwe. Disaster induced displacement remains another affirmation of the flawed notion of pre and post-disaster preparedness and human security as a gendered caveat. This paper theoretically and empirically unravels the incessant feminisation of socio-economic insecurity in the contexts of forced displacement post Cyclone Idai. The researcher alludes to the prevalence of epitomising gender dichotomies of victimhood among displaced men and women, yet again framing social relations and human security on masculine-feminine asymmetries. The article empirically espouses feminized intricacies of security from the everyday experiences and narratives of men and women in the case study area as a basis for pragmatic solutions that should inform strategies and policies meant to deconstruct the androcentric anchorages militating against the equitable strategies in post-displacement contexts. Methodologically the paper proceeds through a qualitative research orientation where in-depth interviews and observations constituted the major data collection tools. Chief among the numerous findings of this study was not only that post-displacement scenarios are reminiscent of post-conflict contexts in terms of gendering human security, but, that any effort to emancipate women should pragmatically embrace gender as an essential variable.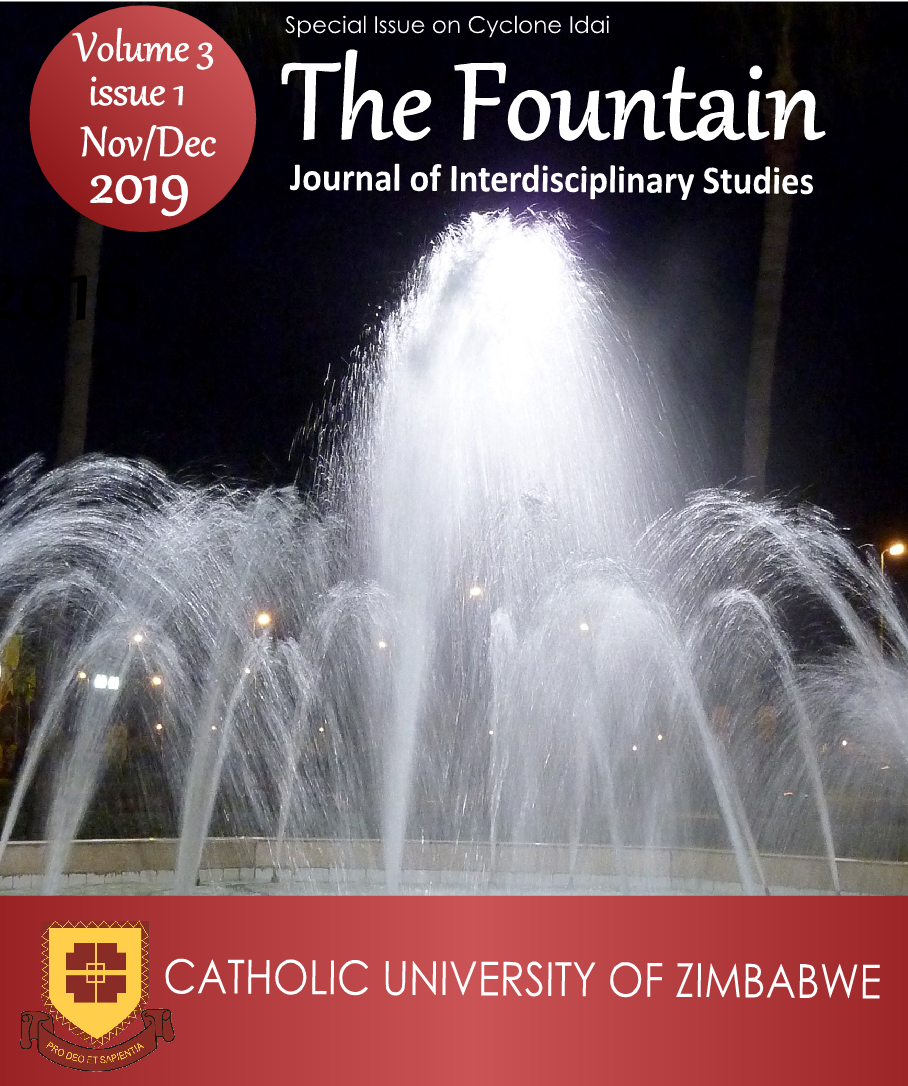 How to Cite
Chitongo, L., Tagarirofa, J., Chazovachii, B., & Marango, T. (2019). Gendered impacts of Climate Change in Africa. The Fountain: Journal of Interdisciplinary Studies, 3(1), 30-44. Retrieved from http://journals.cuz.ac.zw/index.php/fountain/article/view/149
Copyright (c) 2019 Leonard Chitongo, Jacob Tagarirofa, Bernard Chazovachii, Timothy Marango
This work is licensed under a Creative Commons Attribution-NonCommercial-NoDerivatives 4.0 International License.
The copyright for all articles belongs to the authors. All other copyright is held by the journal.